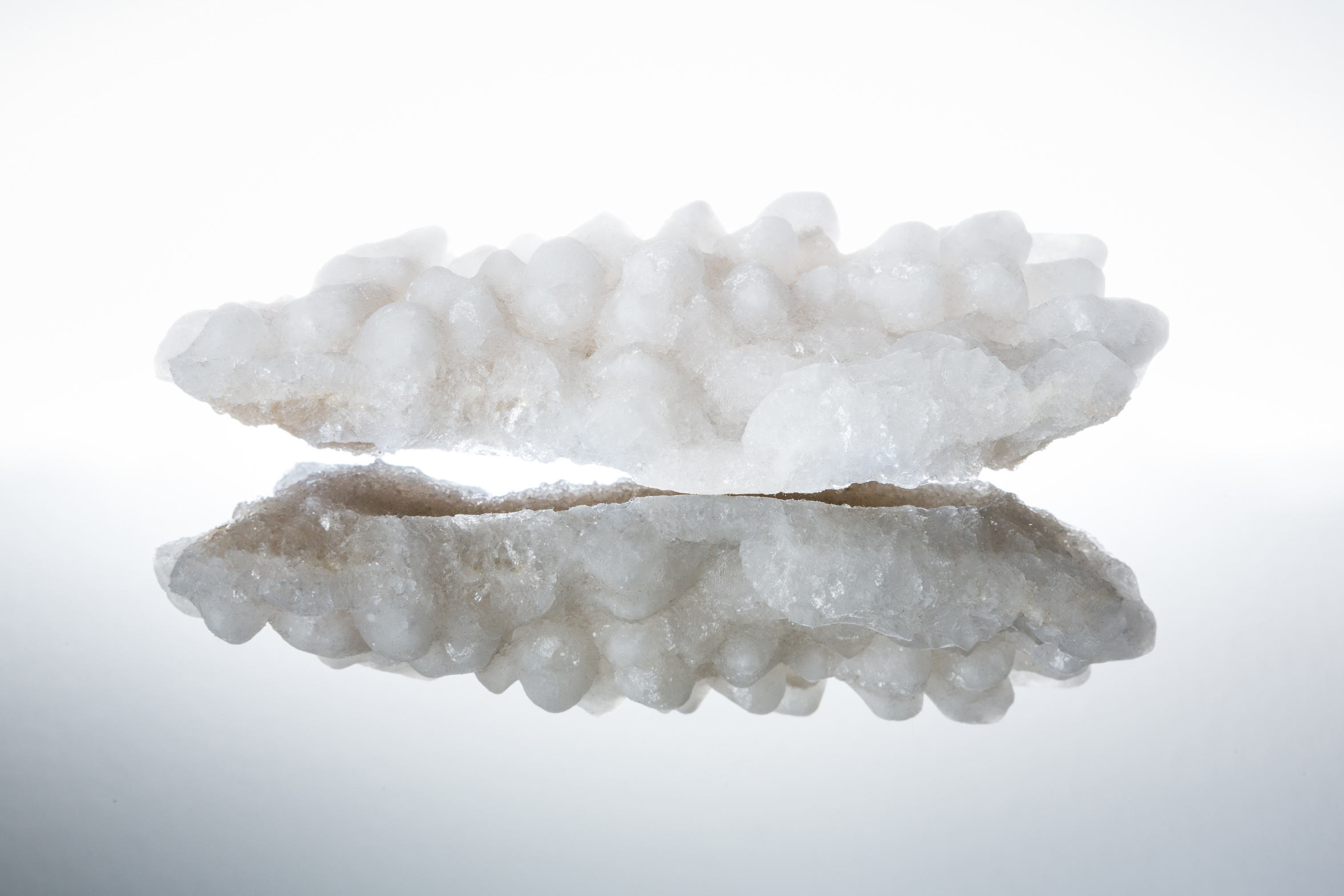 THE BENEFITS OF 26 MINERALS OF THE DEAD SEA

The Dead Sea is made up of 26 minerals, some of which are found in no other place on the planet. It is important to maintain the proper level of Minerals, since they are essential elements for the construction of skin cells, thanks to the fact that they soften, rejuvenate, repair damaged skin and have relaxing properties.
The latest Scientific Studies have demonstrated the effectiveness of these Minerals in the treatment of some diseases such as: Psoriasis, Acne, Rheumatism, Arthritis, Respiratory Diseases and Cardiovascular Diseases.

BROMA A relaxing effect of the nervous system. It alleviates the problems of the skin. A healing power.

MAGNESIUM Powerful skin rejuvenator. Help with the functioning of the glands. Important for the metabolism of facial cells

COPPER Essential for healthy and smooth skin. Participates in the pigmentation of the skin. Promotes the synthesis of collagen, keratin and melanin.

ZINC A moisturizing and restorative action. It plays an important role in the formation of collagen. It helps prevent dermatitis. A great anti-acne power.

CHLORINE It promotes the balance of body minerals. It regulates excess fat and calms the skin. Essential for an adequate cellular metabolism.

SODIUM It provides energy to the cells. Helps prevent the formation of free radicals and reduces skin aging.

FLUOR Powerful antiseptic. It promotes the health of the skin and nails.

CALCIUM Essential for cleansing pores. It helps prevent infections. It strengthens the cellular Metabolism of the skin.

POTASSIUM It moisturizes and nourishes the skin. It helps regulate the osmosis and the balance of the water. It prevents the formation of free radicals and regulates the transfer of nutrients through the cell membrane.

PHOSPHORUS He participates in the production and repair of the fabric. Rebalance the PH.

IRON It promotes the complexion of the skin. It improves skin conditions.

SULFATES bring elasticity. A relaxing effect.

BICARBONATE It maintains the natural balance of PH of the skin.

BORE A major role in maintaining transmembrane function

BROMIDE It stimulates the process of the natural repair of the skin. It alleviates the discomfort associated with the disturbances of the skin.

CHROME It maintains the natural balance of PH of the skin.

COBALT Great content of Vitamin B12.

IODE Indispensable for maintaining hydration balance for cellular metabolism, toxin removal and nutrient absorption.

MANGANESE Increases the production of antioxidants.

MOLYBDENE Promotes the cellular function of the skin.

NICKEL Necessary for membrane integrity and the proper functioning of its metabolism.

SELENIUM Antioxidant that protects the cell membrane and maintains tissue elasticity. Brings great hydration

SILICON It promotes the formation of collagen and improves the elasticity and density of the skin. Important for maintaining strength, proper thickness, and collagen production of the skin

STRONTIUM It participates in the formation of the connective tissue. It reduces sensory irritation.

SULFUR Important in the keratinization and balance of collagen of the skin.

VANADIUM Necessary to maintain an adequate cellular metabolism.